Oracle Precision ISO13485 Medical Devices Accreditation
February 2017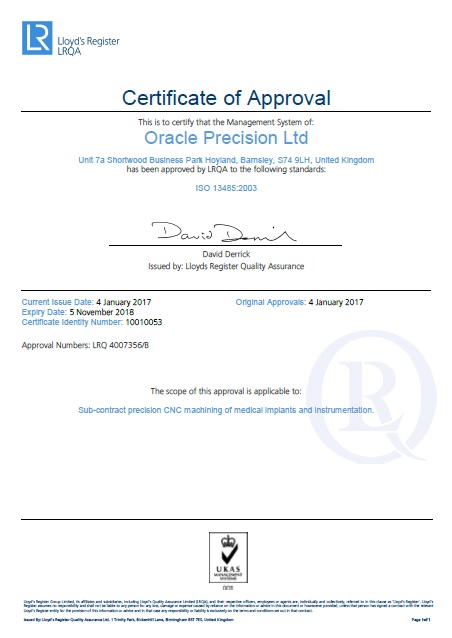 Oracle Precision are proud to have passed their most recent audit for the ISO13485:2013 accreditation for the medical devices sector.
Shaun Palmer, Director said "Oracle Precision have a strong history of manufacturing safety-critical medical devices and we see the medical sector as a key part of our future growth."
This means that our team of precision engineers are therefore well versed in stringent compliance requirements, the necessity for adherence to close tolerance work, and a strong understanding of end user requirements for surgeons and patients alike.
To find out more about our work with medical devices please click here .