5 Axis CNC Machining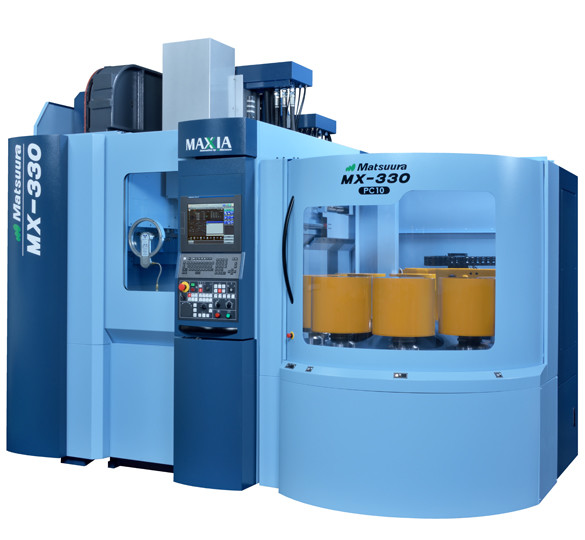 5 axis CNC machining uses a Computer Numerical Control (CNC) to move a cutting tool or machined part along 5 axes simultaneously. Oracle Precision use the latest 5 axis machining techniques and technology to ensure we can always offer you the best precision engineering solutions and we can continue to overcome complex technical challenges with the ideal equipment.
The Oracle team have perfected our 5 axis CNC production processes for maximum output at the least cost to you and your stakeholders, whether you require machining for tilted surfaces or intricate 3D shapes. The CAM systems we use ensure smooth and synchronised machining processes without toolpath collisions.
How Does 5 Axis CNC Machining Work?
The best way to understand how a 5 axis CNC machine functions is to start off simple. A 1 axis machine, for instance, is essentially a tool that moves up and down, such as an automated drill bit. 3 axis machines offer this vertical motion (the Z axis) and add linear functionality in two directions: the X and Y axes (2 axis machines most commonly only have these two axes; 2.5 axis machines have vertical functionality but generally cannot move along the Z axis at the same time as the X and Y axes).
5 axis machines have all these linear motion capabilities but add two extra axes that provide rotary motion: the A and B axes. These axes help the cutting tool access the part it is machining from all angles, providing flexibility and efficiency to machining processes with fewer set-ups needed. It's important to note that true 5 axis machines are not the same as simply adding a 2 axis machine to a 3 axis one; 5 axis machining is more efficient as these machines do not need to stop and start between each reorientation of the cutting tool.
Why Choose 5 Axis Milling?
5 axis milling allows for the machining of incredibly complex parts in a fraction of the time. In fact, this precision engineering process can often machine whole parts in a single set-up, reducing lead time and increasing productivity to the financial benefit of our clients.
In addition to efficiency, 5 axis machining also offers a superior level of accuracy in comparison to machines with fewer axes. A CNC ensures 5 axis machining operations always produce precision results, which makes this method popular for industries where quality is critical.
Another reason why 5 axis CNC is an industry-leading precision engineering process is that the cutting tool and table can be tilted to always maintain the optimum cutting position and a constant chip load. The CNC machining 5 axis capability serves to avoid collision with the tool holder and offer better access to part geometry, improving cycle time as well as tool life.
5 Axis CNC Applications
The practical applications of 5 axis CNC work are endless, including areas as diverse as manufacturing and art/design. Oracle Precision use 5 axis machining to flexibly and creatively engineer parts for a range of industries, with our areas of expertise including:
Of course, 5 axis machining is not always necessary and sometimes not the best choice for a task; we know the capabilities of our machines inside and out and can make truly informed decisions on the best machinery for your requirements. Therefore, we also offer 4th axis machining, 3D machining and rapid prototyping, for example.
Our Complementary Capabilities
In addition to our extensive knowledge, when you choose Oracle Precision for 5 axis milling or turning work you benefit from our commitments to safety, risk management, and industry regulations and quality standards (such as ISO 9001 or AS 9100). The additional services we can offer you throughout the manufacturing process include:
Project Management: we offer full product lifecycle or individual programme management to our clients, providing design services, testing, and guidance.
Design and Development: our team can research, design and develop parts as well as machine them, paying attention to aspects of safety, efficiency, and situational durability.
Redesign for Improved Efficiency: We can help you make simple changes in your design to maximise machining efficiency and lower overheads, all while improving the quality of the design and assuring both safety and reliability.
CMM Inspection: Throughout part design, testing, and manufacturing, we can perform detailed inspections of your CAD models and 2D drawings to make sure all components are up to required standards and safe for use. We also offer Coordinate Measuring Machine (CMM) inspection, as with all our ancillary services, as a standalone service.
5 Axis CNC Machining
For more information on our 5 axis CNC machining capabilities, contact us today. Alternatively, to discuss your project plans and which of our precision engineering capabilities you require, you can get in touch with us and a member of our team will be more than happy to offer advice and expertise.